Sorry, I'm terrible at this blogging lark- right now I don't have my own computer or a house or any of my possessions or anything so I've had other things to worry about. Then I get a chance to do some guerilla updating on my friends laptop and forget what it is I wanted to write, so there's always a couple of posts than occur straight after each other, I could edit the original one, but it seems too much like hard work
Our next gig is in Southampton with Shook Ones on April 26th at Unit 22.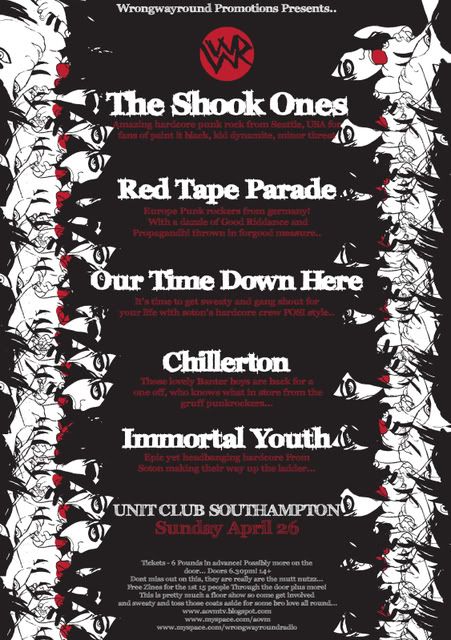 Following that we are playing the 2nd Punk N Bowl at Bloomsbury Lanes bowling alley, London. I don't think there's a flyer kicking around yet as there are some more bands due to be added but the line-up so far is fucking incredible! Virgins (USA ex-NMDS)/Milloy/Don Ramos Players/The Cut-Ups/Break The Habit/loads more.